Memory MachineTM CloudNew Release
Powered by MemVerge
Join Memverge at
Nextflow
Summit Boston!
Cloud Automation for


Scientific Computing

Powerful and intuitive container orchestration platform for running data-intensive pipelines and interactive computing applications in the cloud. Safely run on Spot compute, automatically rightsize cloud resources, save cloud costs.
Save cloud costs by 60% guaranteed.









MemVerge and Sentieon Announce WaveRider for Sentieon to
Accelerate Next-Generation Sequencing in the Cloud!

Reduced batch failure rates to ZERO, even when running on Spot EC2.
Save cloud costs by 91%.

Surfed cloud resources during BLAST job runtime.
Save cloud costs by 91%.Job finished 36% faster.
Automate Workflow Execution
Automated Spot Checkpoint and Recovery Service
Right-size Cloud Resources at Runtime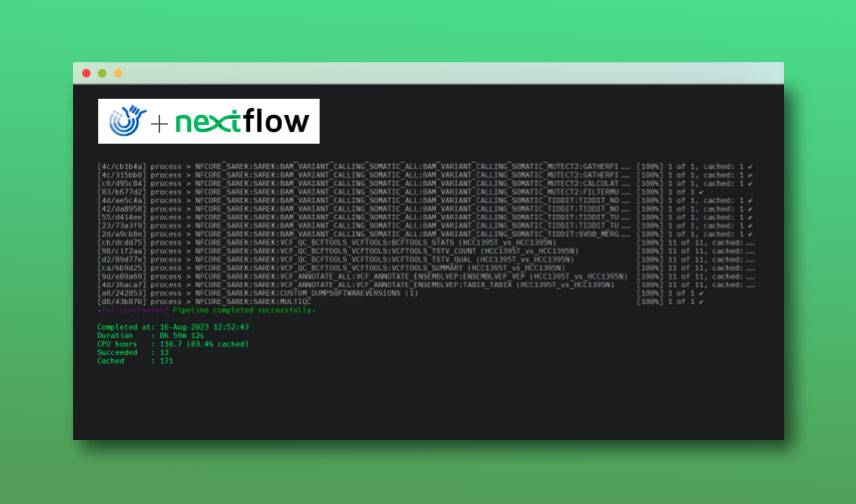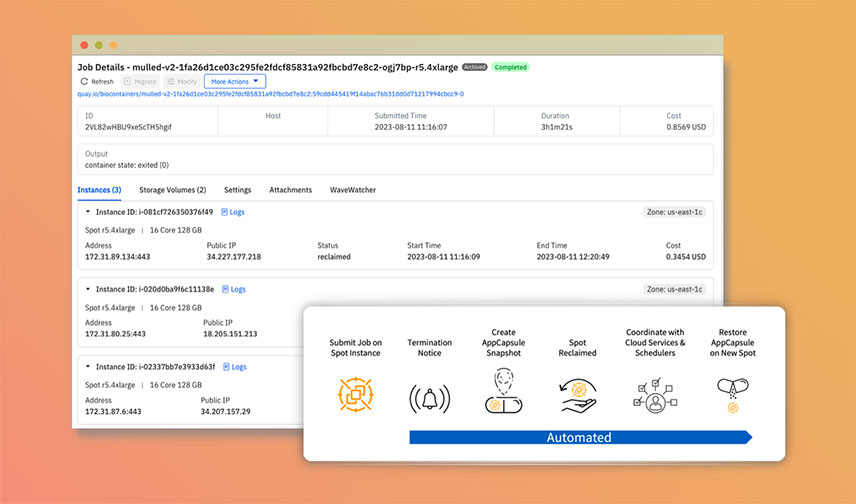 Pricing
MMCloud Essentials
Free
Forever
Float cloud automation platform

Cloud resource management

Job management

Public/Private application library

Cloud cost analysis

WaveWatcher

Gateway Service
Unlimited users

Community based support
MMCloud Pro
25% of Savings
Pay Nothing Unless You Save
Float cloud automation platform

Cloud resource management

Job management

Public/Private application library

Cloud cost analysis

WaveWatcher

AppCapsule

SpotSurfer

WaveRider

Gateway Service
Unlimited users

Dedicated support
MMCloud Enterprise
Tailored Pricing
Save even more when you scale
Float cloud automation platform

Cloud resource management

Job management

Public/Private application library

Cloud cost analysis

WaveWatcher

AppCapsule

SpotSurfer

WaveRider

Gateway Service

SLA
Designed for large scale users

Dedicated support
See and Understand EC2 Spot Price History Like Never Before